Posts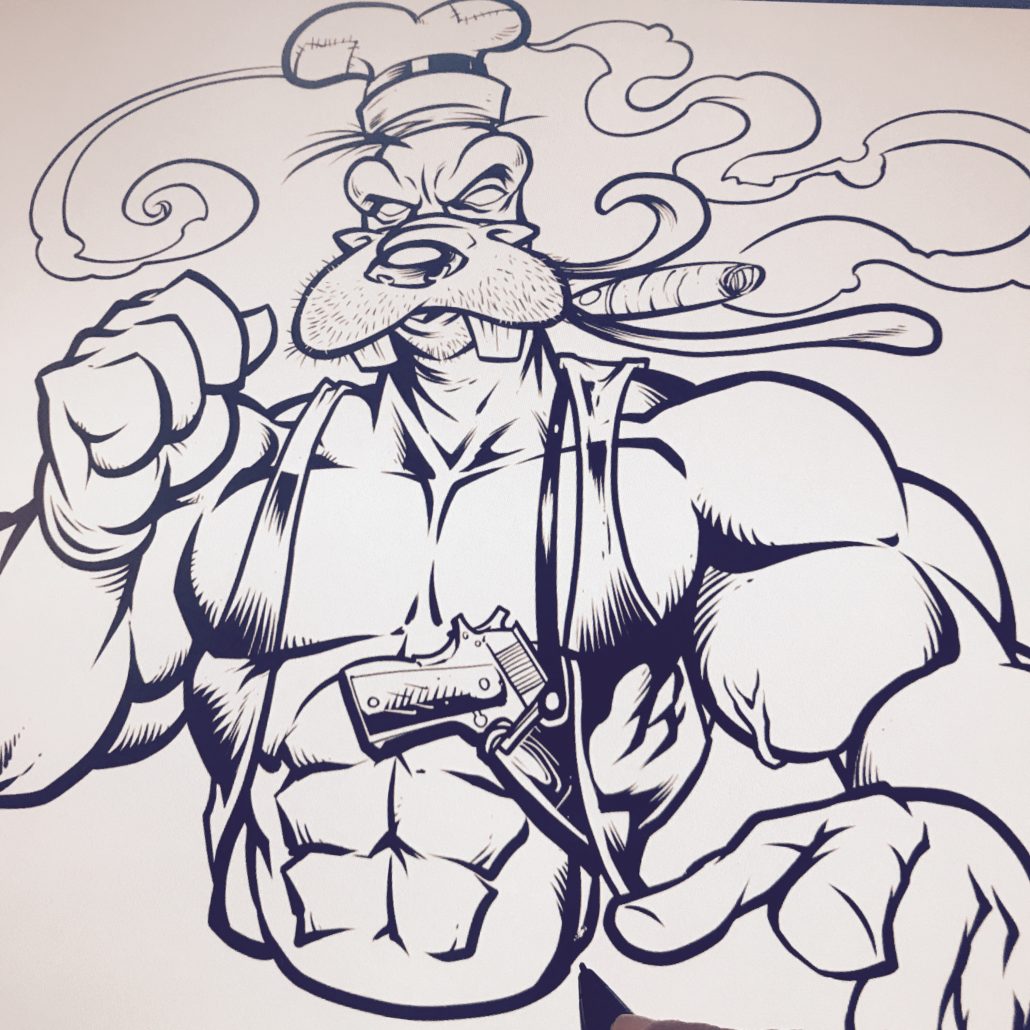 https://www.flylanddesigns.com/wp-content/uploads/img_2415.jpg
700
700
Brian Allen
https://www.flylanddesigns.com/wp-content/uploads/FlyLand-Designs-Web-Logo.png
Brian Allen
2017-09-13 09:55:21
2017-09-12 09:59:29
Thug goofy parody sketch
Client:
Red Eye Rhino
Description:
Custom vector mascot Rhino I created for Red Eye Rhino, the competition dart brand for use marketing their products and apparel.
The client approached me with an outdated Rhino mascot that they wanted to be pumped up – so we came up with this guy, wearing one of their signature jerseys and clutching a handful of darts. Angry mascots are kind of my thing.
https://www.flylanddesigns.com/wp-content/uploads/Red-Eye-Rhino-Character-Design-Low-Res01.jpg
650
650
Brian Allen
https://www.flylanddesigns.com/wp-content/uploads/FlyLand-Designs-Web-Logo.png
Brian Allen
2017-06-08 11:02:07
2017-05-01 11:12:06
Rhino Dart Competition Mascot
Client:
Dragonfire Aesthetics Ltd.
Description:
Logo design I created for a wieghtlifting apparel company in Manchester, UK called Dragonfire Aesthetics, of a red pumped-up weightlifting dragon.
Designing this logo was a fun challenge, because the client wanted to include a lot of elements with a lot of detail (the dragon, weightlifting, tail, muscles, and lots and lots of fire).
When we were finished, I created the logo in a lot of different formats and variations, all the way from a simple one-color design for embroidery to a full-color, fully rendered design for his website.
Click here to see more of my Logo Designs
https://www.flylanddesigns.com/wp-content/uploads/Dragonfire.jpg
800
800
Brian Allen
https://www.flylanddesigns.com/wp-content/uploads/FlyLand-Designs-Web-Logo.png
Brian Allen
2014-02-05 09:00:43
2014-01-26 09:08:32
Wieghtlifting Dragon Logo Design
Portfolio Items